Assignment of Lease
Form for transferring lease rights and obligations from one party to another
---
Smooth lease transitions are crucial in property dealings. Our Assignment of Lease template ensures this, providing clear terms for the transfer of lease rights from one party to another, ensuring mutual understanding and reducing potential disputes.
Document Preview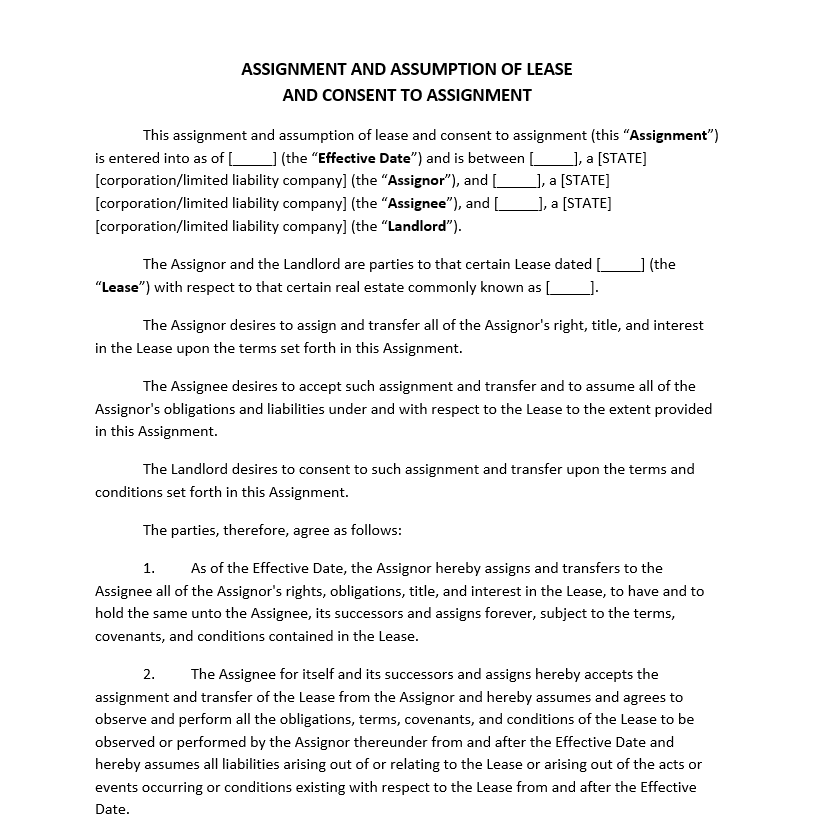 In the realm of property transactions, transferring lease rights requires a well-structured agreement. Our Assignment of Lease template offers a comprehensive solution. Crafted by legal professionals, it provides clear terms for transferring lease rights and obligations from one party to another. This includes details of the parties involved, the property, and the terms of the lease.
By creating a clear understanding of the rights and obligations being transferred, it helps prevent potential disputes and ensures a smooth transition. Whether it's for a residential or commercial lease, our template provides a customizable framework that can be tailored to suit the specific requirements of any lease assignment.
Why Choose Legal GPS for your Legal Contract Templates?
At Legal GPS, we are committed to providing high-quality, legally compliant contract templates that save you time, money, and stress. Our team of legal experts and industry professionals work diligently to ensure our templates are up-to-date with the latest legal requirements while remaining user-friendly and easily customizable. We offer a 30-day money-back guarantee if you aren't satisfied.