Bill of Sale
Form for evidencing transfer of ownership in a sale
---
Safeguard your sales transactions with our Bill of Sale template. Designed by legal professionals, it provides a comprehensive record of ownership transfer, with detailed descriptions of the item, price, and terms of sale, ensuring both buyer and seller are well-protected legally.
Document Preview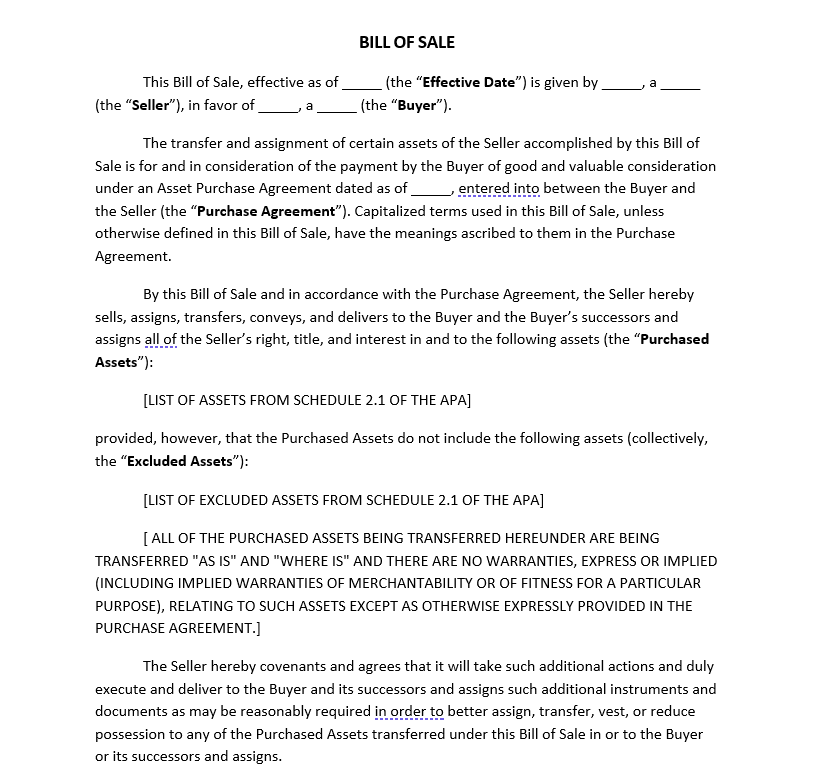 Facilitate smooth sales transactions with our robust Bill of Sale template. Expertly designed to capture all essential elements of a sale, it records the transfer of ownership of an item from the seller to the buyer, with complete details about the item, the agreed-upon price, and terms and conditions of the sale.
This document is crucial for both buyers and sellers, offering legal protection, preventing misunderstandings, and providing a valuable record for future reference. It can be tailored to various types of sales transactions, making it a versatile tool for diverse needs. With this template, you can be confident that your sales transactions are legally compliant and transparent.
Why Choose Legal GPS for your Legal Contract Templates?
At Legal GPS, we are committed to providing high-quality, legally compliant contract templates that save you time, money, and stress. Our team of legal experts and industry professionals work diligently to ensure our templates are up-to-date with the latest legal requirements while remaining user-friendly and easily customizable. We offer a 30-day money-back guarantee if you aren't satisfied.