Client Release and Liability Waiver
Form for Liability Release
---
Prioritize client safety and protect your business from legal complications with a comprehensive Client Release and Liability Waiver. Minimize risk, outline responsibilities, and ensure a smooth client experience. Order your customized document now!
Document Preview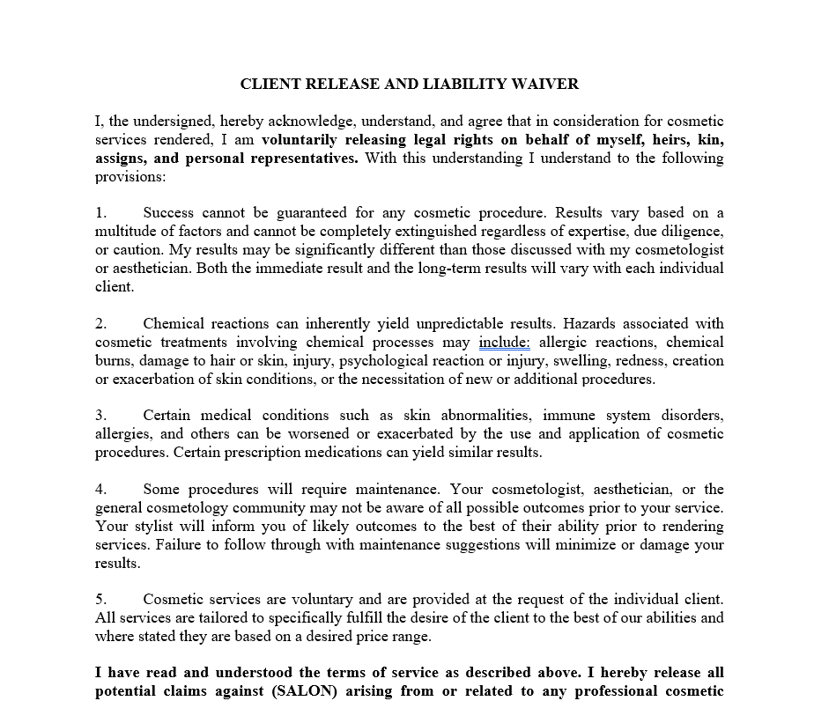 Promote a secure and transparent working relationship with clients through a meticulously designed Client Release and Liability Waiver. Our comprehensive document outlines responsibilities, clarifies rights, and protects both parties from potential legal disputes. By setting clear expectations and addressing liability concerns upfront, you demonstrate professionalism and prioritize client satisfaction. Take proactive steps to safeguard your business and build lasting relationships—order your personalized Client Release and Liability Waiver now!
Why Choose Legal GPS for your Legal Contract Templates?
At Legal GPS, we are committed to providing high-quality, legally compliant contract templates that save you time, money, and stress. Our team of legal experts and industry professionals work diligently to ensure our templates are up-to-date with the latest legal requirements while remaining user-friendly and easily customizable. We offer a 30-day money-back guarantee if you aren't satisfied.