Consulting Agreement
Form for establishing terms of a consulting relationship
---
Get started on your consulting project with confidence using our Consulting Agreement template. Designed by legal experts, this document comprehensively outlines roles, responsibilities, payment terms, confidentiality requirements, and dispute resolution procedures, fostering a transparent and mutually beneficial engagement.
Document Preview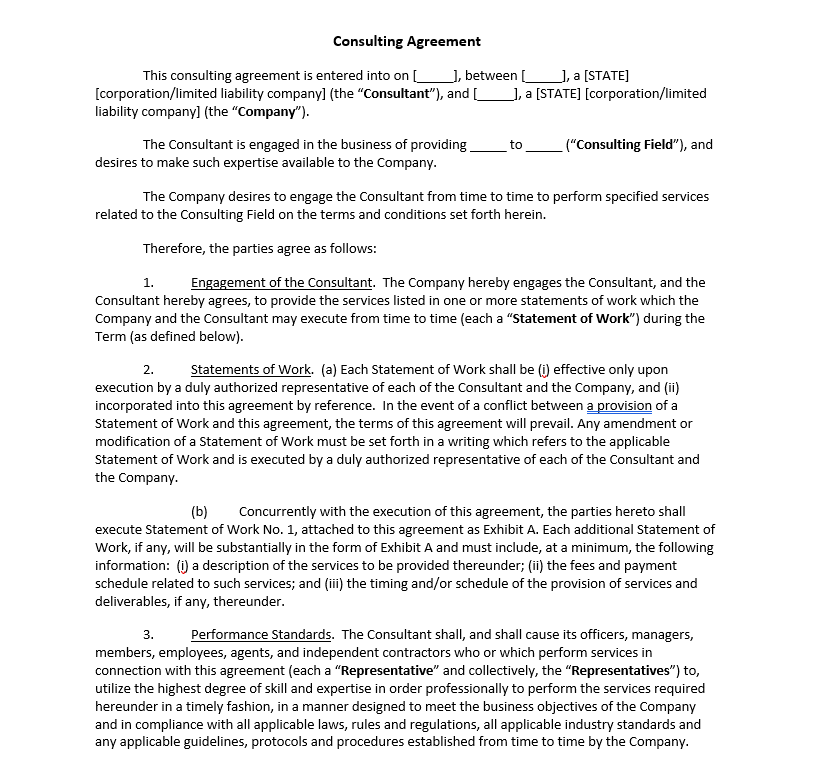 Consulting projects require a strong legal groundwork to ensure smooth execution. Our Consulting Agreement template is expertly crafted to provide this foundation. It encompasses all crucial elements - defining the scope of services, payment details, terms of confidentiality, intellectual property rights, and procedures for dispute resolution.
Not only does it establish a clear understanding between the consultant and client, but it also protects the interests of both parties, preventing potential misunderstandings and disputes. This versatile document is adaptable to a wide range of consulting engagements and can be tailored to suit your unique needs, offering a stress-free path to successful collaboration.
Why Choose Legal GPS for your Legal Contract Templates?
At Legal GPS, we are committed to providing high-quality, legally compliant contract templates that save you time, money, and stress. Our team of legal experts and industry professionals work diligently to ensure our templates are up-to-date with the latest legal requirements while remaining user-friendly and easily customizable. We offer a 30-day money-back guarantee if you aren't satisfied.