Contract for the Purchase of Goods
Form for a legally secure purchase of goods
---
Smoothly navigate the purchase of goods with our Contract for the Purchase of Goods template. It meticulously outlines all details of the purchase, from goods' description, price, payment terms, to delivery details, protecting buyers' rights, and ensuring transparent and fair transactions.
Document Preview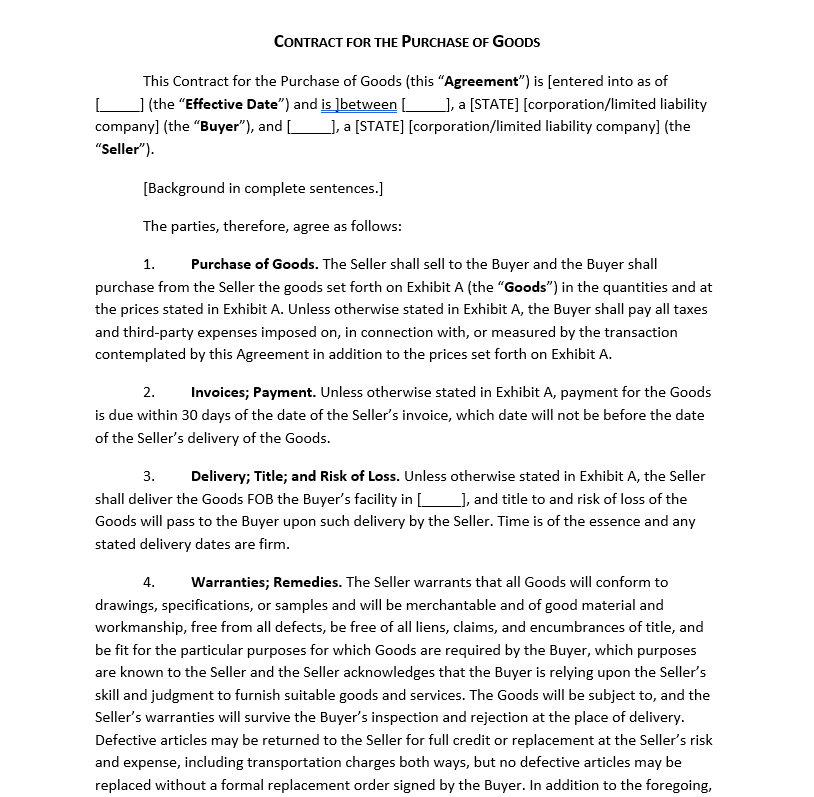 Purchasing goods requires attention to detail and a solid legal framework. Our Contract for the Purchase of Goods template has been professionally designed to provide just that. It defines all critical aspects of the transaction, from the nature of goods, pricing, payment and delivery terms to warranty details. Created to protect buyers' interests, it also encompasses conditions in case of non-compliance or disputes.
This clear and comprehensive document ensures a smooth transaction and provides peace of mind, eliminating potential misunderstandings or legal complications. Customize it to your unique transaction for the best fit.
Why Choose Legal GPS for your Legal Contract Templates?
At Legal GPS, we are committed to providing high-quality, legally compliant contract templates that save you time, money, and stress. Our team of legal experts and industry professionals work diligently to ensure our templates are up-to-date with the latest legal requirements while remaining user-friendly and easily customizable. We offer a 30-day money-back guarantee if you aren't satisfied.