Contribution Agreement (Cash or Assets)
Form for defining terms of cash or asset contributions
---
Ensure smooth and transparent cash or asset contributions with our comprehensive Contribution Agreement template. This document covers all necessary aspects of such transactions, allowing you to define the exact nature and conditions of the contribution, provide certainty and eliminate misunderstandings.
Document Preview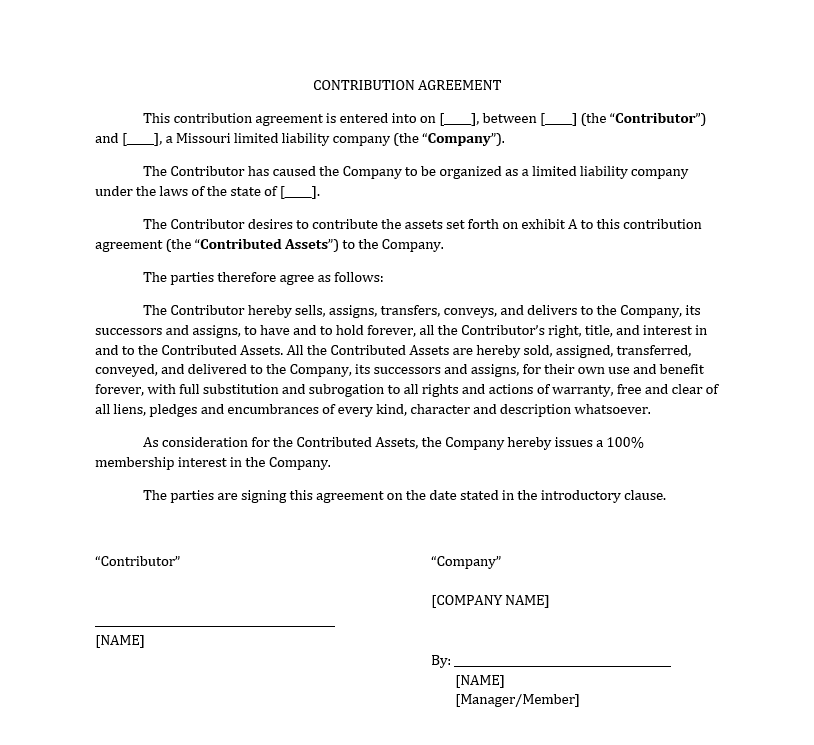 Navigating cash or asset contributions can be complex. Our Contribution Agreement template simplifies the process, providing a legally sound framework that protects all parties involved. Designed by legal professionals, it covers all bases including the definition of the contribution, conditions of acceptance, responsibilities, and legal implications.
This ensures both the contributor and the recipient have clarity about the agreement's terms and ramifications. A reliable legal tool that provides peace of mind, it also has the flexibility to be tailored to your unique circumstances.
Why Choose Legal GPS for your Legal Contract Templates?
At Legal GPS, we are committed to providing high-quality, legally compliant contract templates that save you time, money, and stress. Our team of legal experts and industry professionals work diligently to ensure our templates are up-to-date with the latest legal requirements while remaining user-friendly and easily customizable. We offer a 30-day money-back guarantee if you aren't satisfied.