Corporation Incorporator Resolution
Form for Corporations
---
The Corporation Incorporator Resolution template simplifies the process of forming your corporation. Adopt resolutions to authorize key actions such as appointing directors, issuing shares, and adopting bylaws. Establish your corporation efficiently and ensure compliance. Get started with our customizable template today!
Document Preview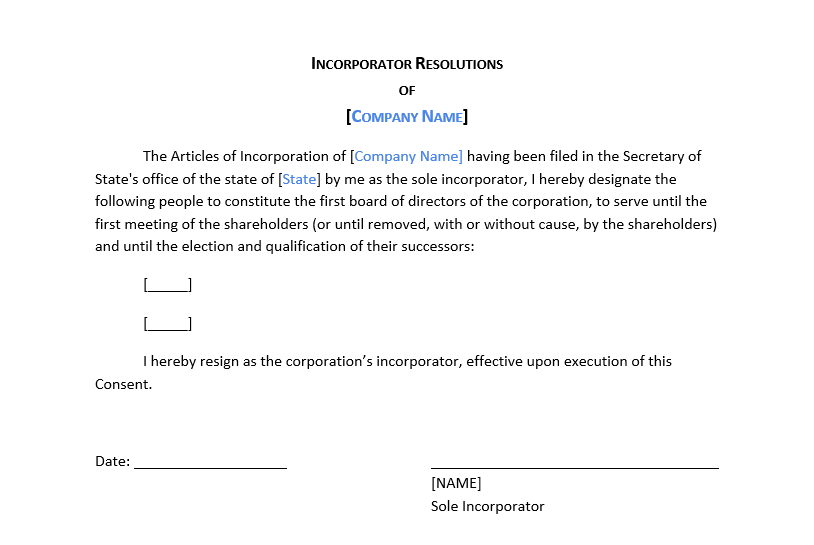 Our Corporation Incorporator Resolution template provides a streamlined and legally sound approach to documenting the necessary resolutions for incorporating a corporation. This template allows the incorporator to formally approve and authorize key actions, including the adoption of the articles of incorporation, appointment of initial directors, issuance of shares, and approval of the corporation's bylaws. By utilizing this template, you can ensure compliance with legal requirements, establish a clear record of the incorporator's actions, and facilitate the smooth and efficient process of incorporating your corporation.
Why Choose Legal GPS for your Legal Contract Templates?
At Legal GPS, we are committed to providing high-quality, legally compliant contract templates that save you time, money, and stress. Our team of legal experts and industry professionals work diligently to ensure our templates are up-to-date with the latest legal requirements while remaining user-friendly and easily customizable. We offer a 30-day money-back guarantee if you aren't satisfied.