Letter of Intent
Form for preliminary terms in a business negotiation
---
Take the first step in successful negotiations with our Letter of Intent template. This document serves to outline the initial terms of an agreement, providing a foundation for further negotiations and creating mutual understanding between parties. It's your pathway to a well-structured business deal.
Document Preview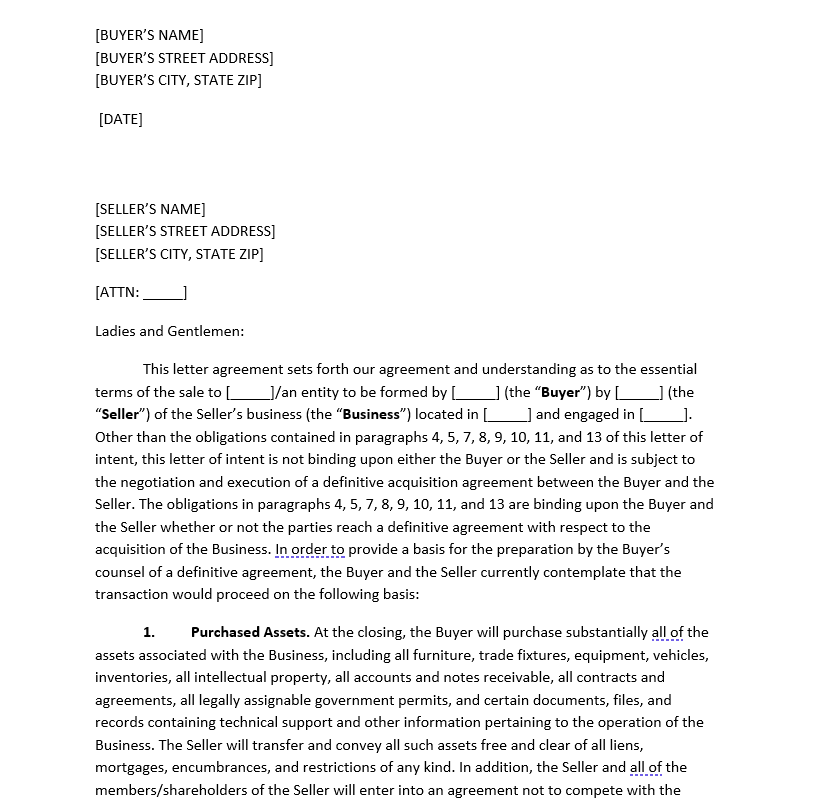 Negotiating a successful deal starts with clear communication. Our Letter of Intent template provides a solid starting point, offering a framework for outlining the preliminary terms of your business agreement. Crafted by legal professionals, this document establishes an understanding of mutual intent and lays the groundwork for detailed contract negotiations.
It encompasses important aspects such as the proposed deal structure, key terms, and confidentiality clauses. By providing a clear snapshot of the proposed agreement, it facilitates smoother negotiations, mitigates potential misunderstandings, and paves the way for a successful business deal. With room for customization, it's a versatile tool for a wide range of business negotiations.
Why Choose Legal GPS for your Legal Contract Templates?
At Legal GPS, we are committed to providing high-quality, legally compliant contract templates that save you time, money, and stress. Our team of legal experts and industry professionals work diligently to ensure our templates are up-to-date with the latest legal requirements while remaining user-friendly and easily customizable. We offer a 30-day money-back guarantee if you aren't satisfied.