LLC General Resolution
Form for a Limited Liability Company
---
Facilitate effective decision-making for your LLC with our General Resolution template. Customize and streamline resolutions, ensuring efficient governance and compliance. Simplify the process and empower your business with clarity and effectiveness. Get started today!
Document Preview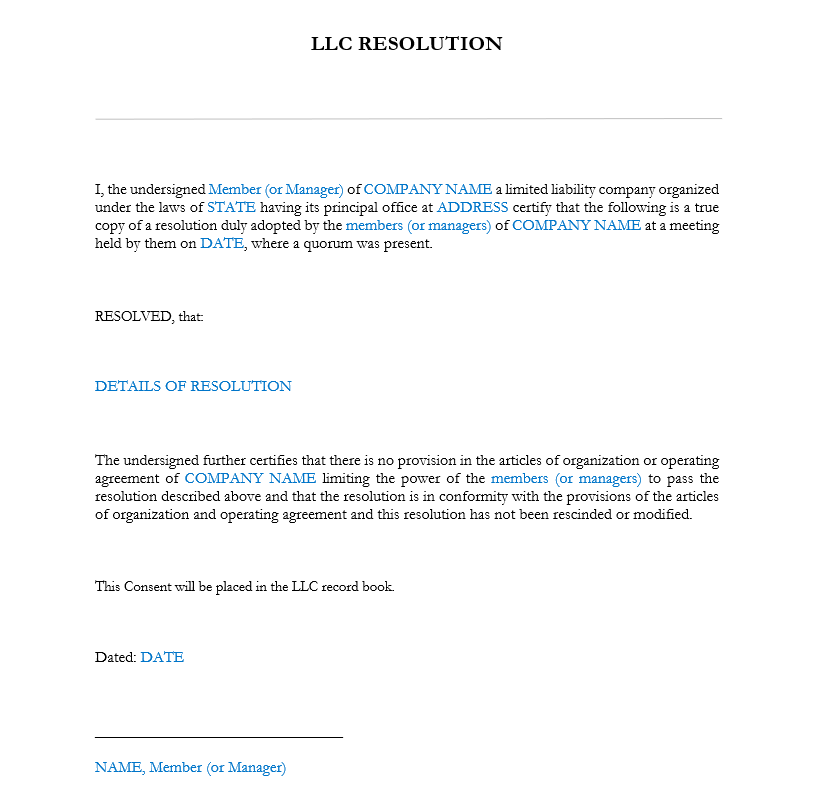 Our LLC General Resolution template offers a convenient and effective way to document important decisions and actions taken by an LLC. This template allows members and managers to formally approve resolutions related to various matters, such as changes in ownership, amendments to the operating agreement, approval of contracts or agreements, authorization of significant transactions, and other key decisions affecting the LLC's operations. By utilizing this template, you can ensure that important decisions are properly recorded, maintain transparency and accountability within the LLC, and provide a clear framework for the implementation of resolutions.
Why Choose Legal GPS for your Legal Contract Templates?
At Legal GPS, we are committed to providing high-quality, legally compliant contract templates that save you time, money, and stress. Our team of legal experts and industry professionals work diligently to ensure our templates are up-to-date with the latest legal requirements while remaining user-friendly and easily customizable. We offer a 30-day money-back guarantee if you aren't satisfied.