Sales Representative Agreement (Short form)
Concise contract between a company and a sales representative
---
Enhance your sales rep agreements with our short form template. This document provides a concise framework, covering essential elements such as territory, commissions, responsibilities, and termination, facilitating a successful sales partnership in a streamlined manner.
Document Preview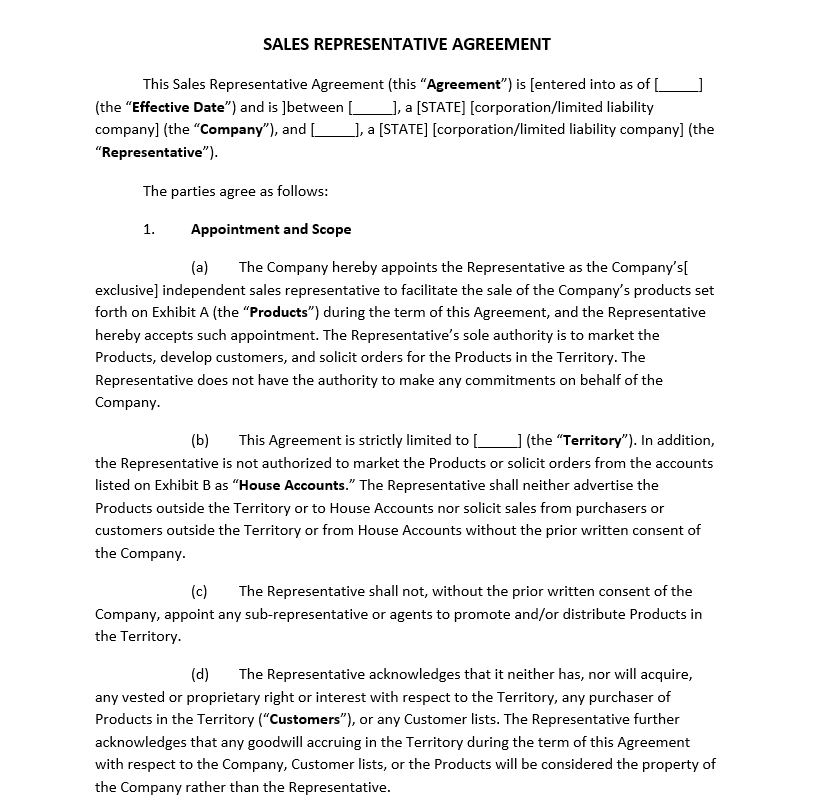 Optimize your sales rep agreements with our short form template. Designed to provide a condensed yet comprehensive agreement, this document outlines key aspects such as the representative's role, territory, commission structure, responsibilities, and termination provisions.
It aims to establish a clear understanding between the parties involved, promoting a mutually beneficial sales relationship in a concise format. By utilizing our template, you can simplify the agreement process, save time, and ensure a solid foundation for your sales partnership.
Why Choose Legal GPS for your Legal Contract Templates?
At Legal GPS, we are committed to providing high-quality, legally compliant contract templates that save you time, money, and stress. Our team of legal experts and industry professionals work diligently to ensure our templates are up-to-date with the latest legal requirements while remaining user-friendly and easily customizable. We offer a 30-day money-back guarantee if you aren't satisfied.